Do you spend much time on social media until you feel so horrible due to lost time? Worry not. You can make money via social media as you enjoy yourself.
Since 2009, individuals and companies worldwide make money every day on social sites. It's not a get rich quick scheme, but with patience, the conversion rates keep increasing. As an individual or a company, how can you tap in the goldmine? That is, the social media industry so as to make money?
Though there isn't a one size fits all strategy, there are a few tips you can borrow from organizations and individuals who are already earning big through the social networks. They have many factors working in their favor. Just like them, you'll need a business niche and people who are interested in your product or service.
A huge following doesn't equate to sales if they're not interested in what you have to offer. Having a thousand people who are most likely to benefit from you will give you a more responsive following and an engaged audience than a million followers who don't know what you do.
Since social media is all about creating responsive communities, this article will offer you tips and ideas on how to make money leveraging on your virtual crowd.
Keep reading. You absolutely need to know this.
9 Ways to Monetize Your Social Media
When you have followers and a chosen area you can confidently excel in, the next thing is to prepare yourself to make money using several social media techniques.
You know these techniques? In case you do not know them, don't worry.
I got you taken care of below:
Coach Someone Remotely
Thanks to social media, you can now share your knowledge with a countless number of people without leaving your house. Are you an expert?
There are numerous ways you can benefit people looking to gain your kind of expertise.
For instance, as a financial adviser, a life coach, and physical therapists among others, you can easily pass on your knowledge via social sites such as emailing and Skype.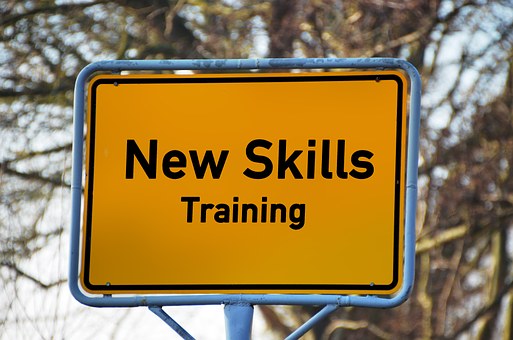 However, before the career takes off, you'll have to do some heavy lifting to establish trust between yourself and your following.
Monetize Your Photos
Did you know that you can monetize your photos? Well, Instagram offers a platform for showcasing your photography skills. And no, you don't need the high definition camera. With a smartphone, you can capture photos around you and post them on your page. However, it is good to focus on one niche at a time for easy identification.
For instance, if you choose to post about travels, you can post photos that show where you've been and share a catchy story behind them.
Although it's not an overnight success, with time, you can as well post the photos on sites that can buy them such as Flickr and Shutterstock.
You see, you can make money even from pictures you took during your fun moments, right?
Do Affiliate Marketing
Affiliate marketing involves selling goods and services for other companies online to get a commission. Websites will market products and services for a company and when people buy or click a link directing to that product, the sites make some money.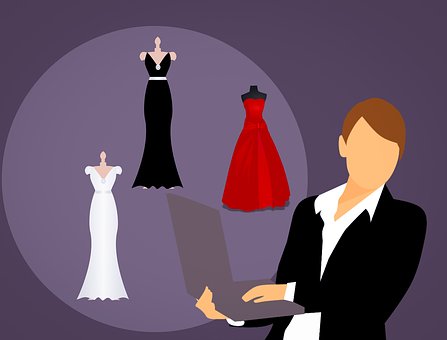 This makes acquiring goods or services easy irrespective of where the buyer is in the world without walking into a physical shop. A few decades ago, there was no option of online purchases except that of heading to a physical shop and filling a cart with goods. Thanks to technology. Today, as an affiliate marketer, you can sell almost everything through various online malls such as Amazon and make money.
Nevertheless, the opportunity presents a challenge to the buyers where they may want more details regarding what they want to buy. So, as an affiliate marketer, you have a role to give more information on various products then offer a link back to the seller portal.
How Do You Make Your Followers To Click On Your link?
Since you earn from an affiliate link when someone clicks on them, it's vital to get as many clicks as possible. Posting a link and asking your followers to buy, may not always yield fruits. On the other hand, you can create a compelling review of a product and embed the link within it.
The report should be full of helpful content as well as persuasive so as to get someone to click and buy through the link.
Promote Other People's Brands and Products
Promotion of other people's brands and services work if you have a large following because most advertising companies look for social influencers with a massive number of fans. The strategy works when the advertising brand or company is looking for exposure to the masses.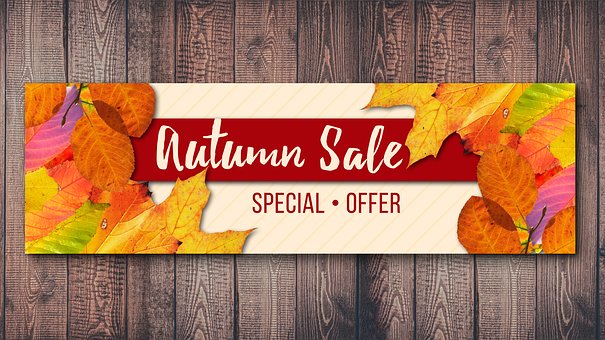 People will always tell when you have gone commercial. But you do not want to lose followers because of excessive advertisements. True?
No worries, here's how to avoid that:
A crowded social site which has more than two posts a day every week will exhaust the followers. Instead of bombarding them with information, plan to have at least two social media posts a week full of high quality, well-read and informative content.
No matter how enthusiastic your fans are to hear from you, there's such a thing as too much of a good thing. Keep the expectation flowing by giving high-quality pieces every once in a while.
Buy you are also aiming to make money. Isn't that true? So, ensure you embed your recommended links within your posts.
Don't call for action in every post
Balancing to make a sale and keeping an audience is a tricky business. You may not want to share information for free all the time. After all, doing that will make people to think that your products are not of quality. They will not buy them and eventually they may not want to follow up with you again.
As much as most sale enthusiasts will recommend that you call for action at the end of every post, it is not good to always go by that. You see, it's best to share informing content sparsely and leave the readers to make the choices on their own.
I works. I'm a witness. Many times people follow me when I make a post that is solving their problems even without a call to action. So, believe me, it is works.
Make your posts beneficial
People naturally want to read content that enlightens them or makes their day. Giving a sales pitch on your site will not get you any further than where you are. If anything, you may lose some of your valued virtual followers because of predictable sales pitches.
Therefore, try and make every post on your site to focus on the reader. Let them gain value from what you're saying. Share stories, educative content and others times, funny videos to break the monotony. After all, you want a vibrant following that will give you a good review that will make it possible for them to buy your products so that you make money.
Create Informational Products
If you're lucky to be at the top of your niche with a wealth of knowledge, you can share the information through eBooks, videos or audio files. See, getting people to read free information is easy if you know what your followers want.
Not only so, but if you consistently give people free information that is quite helpful, no doubt, people will believe what you are selling is also of high quality even before they see it.
How does that benefit you?
They will ask for it and buy it even without a call to action. In fact, price might not even worry them.
Be Authentic
In a world where similar products and services are cropping up every day, only your unique drive and personality will set you apart. Therefore, avoid being fake.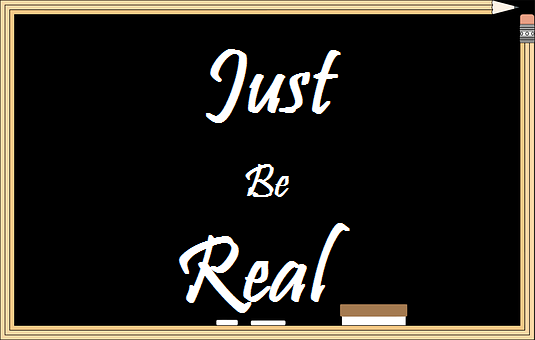 Don't sell fake products either. Just be yourself. Be original. Just be you.
Here are ways you can make money by just being the most real version of yourself.
Do something you have interest in
Many people fail to make it in their social media marketing because of doing something they have no passion for. However much you want to make money through the social media, it may not be possible if you do something that you have no interest in. Therefore, do something that you're truly knowledgeable and passionate about.
That way, during the first slow months, the passion you have for that product will keep you going and not the number of subscribers.
Be honest to your audience
Have you seen social handles where people try too hard to appear perfect? It is not worth it. Again, who in this world is perfect? Can you point out someone who has not made mistakes in this world? I bet you can't.
In other words, know that social media is full of humans just like yourself. It will, therefore, be refreshing to your audience to connect with a part of you that is real.
Long-term and quality social media connections only come from people who are willing to be slightly vulnerable to the audience. For example, you can share a story of your experiences, have an open question and answer day.
Nevertheless, make every effort to promptly reply to your audience's messages and comments.
Provide Value
There is no way people will buy any product or service that doesn't give them value for their money. That's a fact. That is why, to succeed as a social media influencer, you have to offer value to the businesses you want to promote by having the right connections.
There are so many brands looking for social media influencers, but you have to give them something more significant than the number of followers.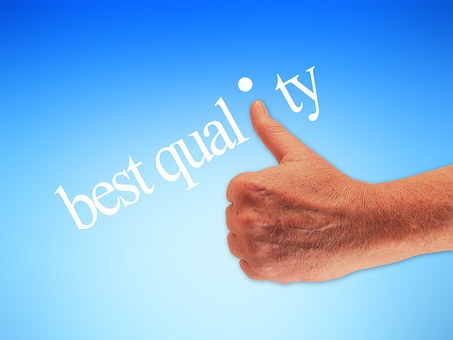 In other words, the brands are looking for prospects that are likely to buy from the posts you make.
Better still, if you have some reviews that your followers have shared, don't hesitate to add them to your portfolio.
Why?
Reviews helps companies to gain more trust in you. They will also believe you have the ability to take their product to the masses and persuade them to buy.
However, it may take a lot of years to get such an influential social media page. Actually, the most successful social media influencers you see around have taken years to build trust between themselves and their followers.
They don't stop there. They also deliberately learn to better the kind of information they share with their virtual followers.
However, once you get to such a level, you will have to decide the kind of brand that you'd like to associate with. Your audience, on the other hand, through the interaction you've had for years, will trust your recommended brands.
Become A Social Media Manager
The latest profession that's picking up fast is a demand for social sites managers. Although it's a new career, many organizations especially the small businesses are looking for experts that can run their virtual sites on their behalf.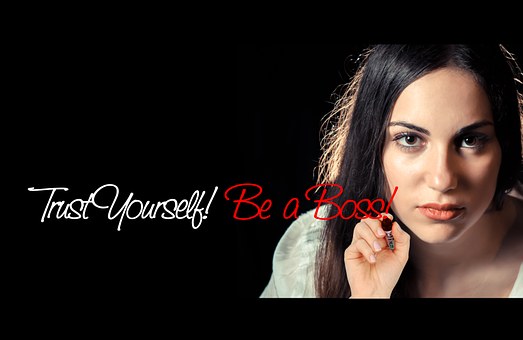 Thus, if you have experience managing several social media accounts, then, it will be easy for you to make money. Actually, there are people who are managing over 40 social media accounts. That call for a lot of sacrifice, right?
On the other hand, it is good to know there are several challenges associated with managing the social media. You've got to be ready before taking on that role.
Partner With Someone
The power of partnership will come in if you have something the other person needs. You may be good with social media and have a lucrative number of people, but you don't have a niche for yourself. Instead of wasting the connections, partner up with someone who has the product but lacks the social media skills to promote it. That's great, right?
You just need to talk about how they will be paying you a commission depending on the product or service you're promoting.
How To Grow Your Social Media Following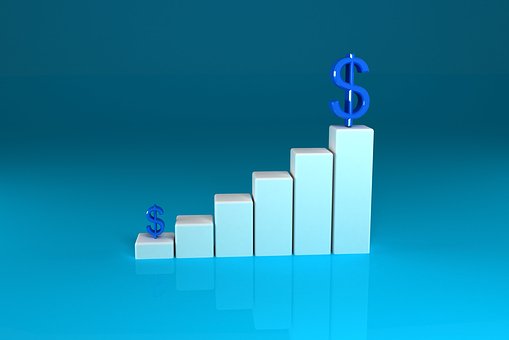 The number one fundamental requirement that will help you make money on social media is having a significant number of followers whom you can convert to customers. These may be people in your circle such as friends and family as well strangers.
You can also ask your friends and family to recommend you to their circles who may take an interest in your brand. Within a short time, you may also find that more people have taken an interest in your brand by following your social handle.
It's not easy to garner a thousand followers from a handful. But does that mean you go about following everybody and hoping they'll follow you back? No, such a strategy may not work because most of the followers may not take a keen interest in what you're offering.
Before you lose hope, follow these ideas to grow your following exponentially. These are real people who'll be interested in purchasing your product or service immediately or at least in the near future.
So, how do you grow your followers quickly?
Put In Some Money
In business, the common saying goes, "You have to spend money to get money." It's no different for social media selling. However, you need to put in funds in areas that are likely to give you quick results within a day or two.
Social media competition is a proven way of gaining followers within a short period. People love free things especially when the game doesn't have simple and straightforward rules. Have a reward for the winner and keep to social media promotion rules applicable in your location. Before the competition day, you can share the upcoming contest with your followers and encourage them to share the plan with their circles.
Have a specific day and time for the promotion where enthusiastic competitors can participate. After the competition and rewarding the winner, some people will remain behind to see what you're selling and how you can be of benefit to them if they were to work with you.
Link Your Social Media Accounts
There are a variety of apps that you can use to link up all your social media pages into one big village. Different social networks use different algorithms, and this can work to your benefit when running a promotion or reaching out to prospects.
It also saves you time running around social pages to post the same thing. I mean, you just post on, for example,  Twitter, and the content automatically appears on Facebook and Instagram as an actual post and not a link.
This helps you to reach prospects in real time without losing on opportunities.
That way, you can begin to make money quickly through your all your social networks since people will now get to see your products and services.
Timing is critical in social media because different people log into various sites in intervals. That's why sharing on many platforms at the same time maximizes your views and increases the chance of feedback.
Post Consistently
You have to cultivate the art of communicating with your audience regularly if you want to make money through your social network. After all, you will also be keeping your page active.
However, don't always post with an aim to make money. You see, people will be more inclined to what you're offering if you can share free and helpful information with them on occasion.
For instance, you can post a discussion topic regarding something that is trending in the week or a creative story.Continuous communication aims to create an ambiance of trust and open feedback.
On the other hand, it also helps you to stay on the mind of your followers such that when a need for a product or a service occurs, they'll think of you before anyone else.
You can also consider reading on Kenyan online surveys that can earn you instant cash.
Use Hashtags
Hashtags are the order of the day in most social sites especially Instagram and Twitter. Why? They will help you to reach out to the far and wide. Therefore, create hashtags for your products and services and use them liberally in your posts.
You can use them within your post or in the comment section. This way, you can make it easy for people to see your posts every time they search for content that matches your hashtag.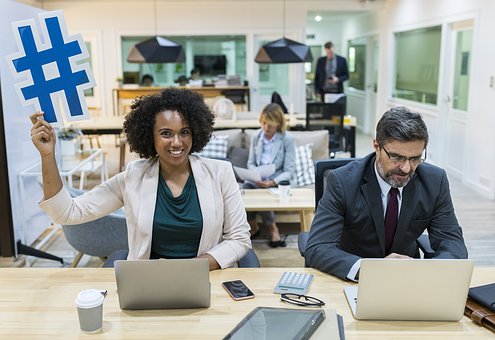 The little sign works wonders by helping your connection to grow as well as followers. As a result, your business will thrive and that may help make money anytime people see and like your product.
Geotag Your Products and Services
Most people when they are looking for products or services, they usually add a location to filter the search results. That explains why you should add a geotag. See, it helps people from your area to find you, right?
This adds yet another stream of getting followers and likely customers at the same time. Another advantage that comes with getting followers from your area is that it is easy for them to access your products as well as services.
Don't Over Promote Yourself
After following all the guidelines on getting followers, keep them around with something different from what you are selling. For instance, you could share a joke, an inspiration story and the like. Ensure that what you are sharing is beneficial to your followers so that they keep contact with you expecting more.
You see, you can also write some content that can help people in your circle to deal with certain issues as long as you stay within your niche so that the content benefits people.
In fact, the best time to promote is when you know people have salaries or it is the pick season for the product you are selling.
For example, promoting school uniforms when schools are about to open is a good idea because every parent is looking forward to buy uniforms.
That way, you will not even need to use too much efforts in marketing.
Use a Video
Social media helps to link real people on a virtual site. A video of yourself will increase the chances of getting real followers especially the curious ones who want to connect your brand with a human.
For example, John Morrow of smartblogger.com created a video on how to make $500 per post writing  for popular blogs. You bet the video went viral because people want to make money, right?
Okay. You can do it, too.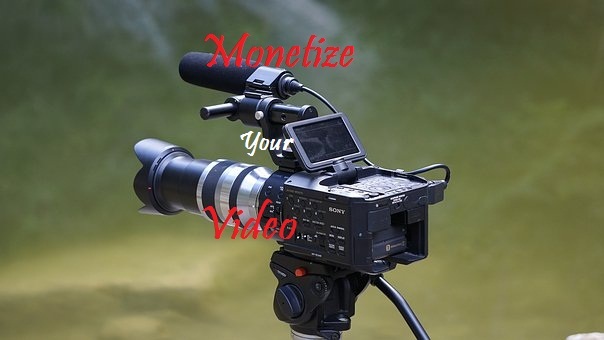 Although it makes you more exposed, the vulnerability increases the level of connection with followers because they now know a real person is behind the responses.
Nevertheless, don't use too many videos of yourself. People love creativity and without it, it is hard to win the attention of many.
What do I mean? Do also post videos of people using your products and people expressing how the product or services has benefited them and the like. This could work well especially if you have clients who have expressed how beneficial your services are.
This way, many will get convinced that your products or services are genuine. Eventually, you will make money because your new connection will also trust you and want to buy your products.
Offer Something Different 
You can make money on social media depending on what you're passionate about and are willing to grow towards becoming a leading brand. Choosing an area that you can quickly increase your knowledge and ability to expert level will help you offer the product or service without struggling.
Almost everything is available on social media. Flooded market means your page will be one among millions, right? So, to set yourself apart and rise above the noise, you have to become an expert. Go ahead and check out the competitors and what they're doing. If you see a gap, take advantage of the situation to offer a solution.
You should also ask yourself the hard questions such as the ease of monetizing your niche. If you're to sell the product or service, will people buy? After all, your aim is not only to create awareness but also to close a sale and make money.
Conclusion
The 21st century has many channels of making an income if you're selling value. Plus, the social media has millions of real people who log in every day not only to make connections but to find the next best product that will solve their problems.
For that reason, come up with a strategy to gain from this opportunity by embracing the many ways of making a profit using social sites. Facebook, Twitter, Instagram, Pinterest, and Skype among many others are a gold mine when you know how to position your product.
As you start, the payment may not be as much, but as you grow your brand, many people will trust you enough to pay for your products or services.