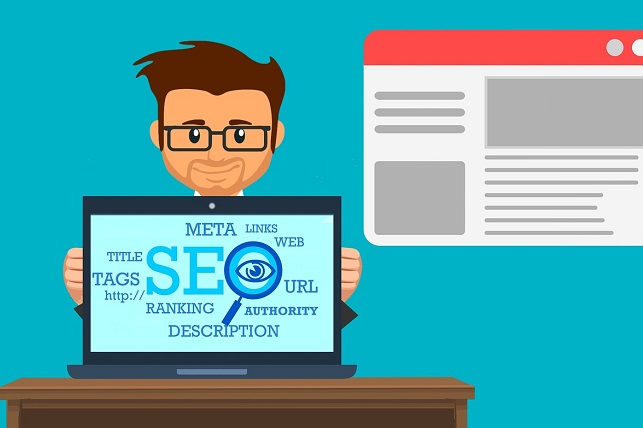 SEO
Ranking Factors on Google: The Ultimate Factors You Must Never Ignore!
Most website owners always wonder why their self-hosted WordPress blogs are not ranking. Well, what you must know today is that there are many ranking factors on Google.
Implementing one of them or just a few may cause your site not to rank well.
What's the secret then?
Implementing all of them (if possible) is the way to go.
So, which are these ranking factors?
Domain factors
Backlink factors
On-site factors
Off-site factors
Google algorithm rules
However, though we have mentioned these factors, it is necessary to note that there are several other factors that may affect ranking.
Do we ignore them because of that reason? Definitely not.
So, let's have a look at these ranking factors on Google.
Domain Ranking Factors
Well, when discussing the domain factors, there are quite a number of things that we will be looking at.
Let's have a look at each of them in details;
Age Of Domain
When I first created my site, I was told that it would take a while for it to rank because the site was new. However, there is one thing I would want to make clear, it is not really about the age. You see, if you do all that is required for a site to rank, how would age make it not to rank? We all know too well that there is no way you'll create a site today, then expect to see it rank next after two or three days.
A little common sense will reveal that to you!
However, within a few months, if all is said and done, your site should start making its way up on SERP (Search Engine Results Pages).
What do I mean? Though, to some extent, age matters, it does not act as a hindrance for ranking if you do all that is necessary for it to appear on Google's top pages.
Keyword In Your Subdomain
You may choose to have a keyword in your subdomain. For example, you may have https://freelancewrite.com.  You will note that we do not have 'www' in this case, right? We have used 'freelancewrite' as our subdomain.
This, also, is one of the key ranking factors on Google and you need to consider it if you are yet to create your site.
Length Of Domain
Did you know that we all hate memorizing things? In fact, people will only memorize their ID and VISA card digits or any other digits that are essential to them, but not stuff they can do without, right?
That is why; you should strive to have a short domain name to ensure that even people with a weak memory recalls the site name with ease.
That means; it should not be too long. At least have a minimum of 6 characters and a maximum of 10. In addition, it would be good if you avoid using complex words that are too hard to recall.
This makes it easy for those who visit your site for the first time to recall the name of the site days after leaving it.
Keyword In Your Domain
Do you have a keyword in your domain? Well, that is one of the ranking factors on Google. Which keyword I'm I talking about? The focus keyword you want your post to rank for. Let me give you an example. If you want to rank for writing services; it would be wise to have something like, https://www.mary-peterwriter.com.
Alternatively, you can have https://www.freelancewrite.com. For the first one, I want to use both my name and career to rank. The second one, which is actually the best, does not have my name but it can help greatly to rank if the site is focusing on freelance writing services.
As a matter of fact, ensure that you have the keyword at the start of the domain name. That matters a lot.
Domain History
If you opt not to buy a domain but create one; you should be careful because the history of that site may be carried forward; thus affecting your site. This is what I am talking about. If the site has ever been penalized and if there are cases of irregularities associated with that site; chances are that you will have trouble with Google at some point.
That is why; it is not a good idea to buy a domain name that you know nothing about. You would rather try to create yours than buy one with issues.
TLD (Top Level Domain) Extension
If you want to rank for a particular country, it is good to consider adding an extension with your country code such as Ke., Uk., and Ca. depending on the country you are based. However, if your desire is to rank globally, don't add such an extension. Use extensions such as .com and Org.
That way, with the right optimization, your site can rank worldwide.
Nonetheless, remember that Google will favor a site with a domain name extension of a certain country. Also, sites with a local IP server have a better chance to rank.
I would, however, use .com than use a country code extension!
Google Algorithm Ranking Factors
When focusing on the ranking factors on Google, there are several algorithms rules that you need to familiarize yourself with. However, you should also know that Google keeps changing and there are several algorithm updates that will take place every now and then.
Now, I will mention a couple of the algorithms that you need to keep an eye on. Nonetheless, since it is not possible to mention all of them, I will try to focus on the major ones.
Browsing history strictly depends on the quality of your content. See, this is all about browsing history. That is, how frequent are people visiting your site? If readers can visit your site frequently, your site has a great chance of getting an SERP boost. This is particularly possible if you have a good keyword and excellent content.
Query Deserves Freshness (QDF)
How fresh is your content? This does not only focus on the content but also the product. If you keep on publishing fresh content, you are doing yourself a favor and chances are that your site will rank fast. Also, reviewing products that are new in the market causes your site to rank fast. It is, therefore, good to ensure that you are considering the QDF all the time.
Did you know that a Digital Millennium Copyright Act (DMCA) disclaimer is also one of the most crucial ranking factors on Google? Well, if you did not know and if you do not have one, you better know that now and add one at the footer of your site. That way, you will save your site from being down ranked by Google, especially due to cases of content theft.
How well does your content answer the searcher's question? Google recently added this algorithm to help readers get the best answers to their questions. If Google sees that your content answers the question perfectly well than other sites, your content will appear at the top of the page. In addition, the link to that article will also be displayed so that the reader can click on it to get the information they were looking for.
Query Deserves Diversity (QDD)
Some terms have different meanings. That may end up confusing Google; thus, giving you the wrong results. To avoid that, Google gives you results on different topics relating to your search. So, which sites rank for this? The best sites that matches your search!
That is why; you need to organically optimize both the pages as well as content so as to rank even in such scenarios.
At times, there are stories or products that will be trending on the social media. If your site is focusing on the trending stories, chances are that it will rank when somebody types the right keyword. For example, if the trending story is on Techno and you have content that has that keyword; your content will rank.
Well, there are about 200 ranking factors on Google. However, as a beginner, it is not possible to take all of them into consideration all at ago! That is why; I have focused on the most crucial ones. You need to be smart enough and ensure that you take each of them seriously through implementation.
On-Page Level Ranking Factors
On-page factors refers to how you optimize your page to have it rank on Google search engine. It is crucial to know that it calls for dedication since there are many on-page ranking factors. Let's have a look at several of them.
Content
The most crucial thing you need to work on is content. You see; Google wants to give searchers the most accurate results of what they are looking for, right?
If that be the case, your first most goal when considering on-page factors is the quality of your content.
That calls for hard work because you will have to do lots of research to get content that is pure gold. It doesn't stop there.  There are a few more ranking factors Google looks at when considering the quality of your content.
Let's have each of them under our microscope.
Before you can start your writing, you have to start by doing enough research to have a high competitive keyword. You see, you need to distribute your keyword professionally through the article. Isn't that so? How then would you start writing a high-quality content without having a keyword; a competitive keyword?
First things first; keyword research.
But be warned. Adding the keyword too many times in your content will have you on the wrong side of Google.
There is always too much of anything and it causes negative impacts other than positive results. Just to mention, do not use more than 1% of the keyword in your content. In a simple language, if you have 1000 words, it would be wise if you repeat the keyword 8 to 10 times.
Anything beyond that is stuffing. Nevertheless, Google algorithm keeps changing. So, always keep an eye on them to be safe.
Just to add; it is always a better idea to use a long tail keyword.
In addition to adding the keyword in your content, one of the most crucial ranking factors you need not to forget is adding the keyword in your URL, anchor text, title tag, Meta description, and header tags. More on that later.
Quality, whether in writing or not, is always the fore most thing to consider before investing in anything. People will pay for a product because of its high-quality. In the same way, people will want to access your site as well as spend much time on it because of the quality of your content. That's for sure.
So, how do you ensure that you have high quality content while every other person is striving to have the same?
You need to do lots of research to get a top-notch content. Plus, your content should be original and grammatically correct. Above all, it should be informative. What does this mean?
It calls for pure hard work without ever giving up.
It is funny that Google considers how long your article is yet most people are still writing short articles while still trying to compete with sites that have long form content. Well, it doesn't work that way unless you are writing news content. On the other hand, you need to know that Google assumes that the more the word-count in your article, the more resourceful it is.
That explains why you should have a well detailed article that has lots of information. On the other hand, users spend more time on long articles. This is mostly the case if your articles are resourceful. Users will see no need of accessing another site if they find all they are looking for in your article(s).
Isn't that so?
This is why, among the many ranking factors Google considers, content length is a major one.
Well, having a keyword in your title tag can tremendously boost your rankings. In fact, it is best to have it at the start of your title. That boosts rankings. Nonetheless, ensure that you have a maximum of 60 characters. This is crucial to ensure that some words won't be cut off; thus, ensuring all words in your title tag are visible.
To ascertain if you have enough words, you can use a tool such as SerpSim.
Most often, you will be told that including a keyword in your Meta description is not one of the major ranking factors. However, though that may be true, there is a necessity to know that it boosts user clicks in the user search results pages. In other words, if a searcher types that keyword, Google considers your content as most relevant. As a result, your content ranks top on Google's top pages.
If you want to rank, ensure that your keyword appears in your H1 tag. H1 tag is the main title of your article. Remember, you can only have one H1 tag in each article. Include the keyword there. Also, include the Keyword in the other H tags. At least twice. For example, you can have it in H1 and H6 or H3 and H4.
I have discussed H tags in a comprehensive manner in one of my video-lessons that discusses how to write a product review.
By adding keywords in H tags; Google will be able to know your page's relevancy and rank it top during related searches.
Better still, would be having it in H2 and H3 instead of H6. In a nutshell, if it appears in one of the top H tags, the better.
TF-IDF (Term Frequency-Invert Document Frequency)
This may also be referring to the keyword because it involves checking how many times a certain word or phrase appears in your content. Google uses it to determine what your article is about. This is because the more a word appears in your article the more Google can tell that the article is discussing something that relates to that word or phrase.
Table of contents
Well, how many sites have a table of contents? Is it even crucial to have one? Yes, it is. Why? It is easy for Google to understand the content of your page. In addition, a table of contents helps your readers to go directly to the section they want to read. I have seen the impact of the table of contents in my site and I encourage you to start using it in your site.
Speed of page
Now, you can't argue about this. No one likes waiting, not even you. Again, if your page takes long to load, people will opt to open another site to save their time. If you want to save your page from bounce rate, ensure that your page loads fast.
Not sure if your site page is loading fast, no trouble. Use Test My Site to verify if the speed of your site is good. A good speed is approximately 5 seconds on 3G.
So, if yours is above that, improve it right about now!
Optimization of Images
As much as you professionally optimize your content, if you do not optimize the images too, you may end up not making it on top of Google pages. The reason why optimizing images is one of the ranking factors is because the moment you add Alt text, a description, and a caption, search engine traces your content fast.
Why?
This optimization sends relevant signals to the search engine; thus, making it possible to know what your content is all about.
Off-page Level Ranking Factors
Off-page ranking factors mostly focuses on what others think of your content. That is; the quality of your content. How do they determine this? If, for example, a couple of sites are linking to you, Google may assume that your content is top-notch.
As a result, they will want to rank it.
So, what are some of the off-page level factors?
Links
Do I have to say that the quality of your links matters?
Well, here are a couple of things you need to know when deciding which are the best backlinks to use.
Most are the times when people strive to have many backlinks, especially, if the site is new. Why do they do this? We have been brain washed to believe that one of the ranking factors we should never ignore is having many backlinks. But let me tell you the truth, if that was the case, most of the sites that are not ranking today would be ranking.
So, what's the secret here? High-quality backlinks!
When reaching out to a blogger because you want to exchange links, do not do it out of ignorance. If there are many links, how many of them are of high-quality? Can readers benefit from content in that site?
You see, most people are using black hat techniques to rank. I bet you know that such sites end up in the "Google recycle bin!" Don't make a mistake of co-working with such sites. You will also end up suffering.
So, start by considering the quality of the backlinks.
Having in mind that we talked about the "freshness of the content" while considering the on-site level factors; it is crucial to also consider the freshness of the link. How do you know the age of the link? Check when the article was published. If it is a new article with high quality content, the best you could do is link to such an article.
The other thing to remember when adding backlinks is that having numerous links from one site may not cause much difference in regards to ranking. You would rather have backlinks from new sites than just link to one authoritative site.
In addition, you need to know that it is better to have many external links than have many internal ones.
Anchor text
What is anchor text? This is the text that you add a link to. Most are the times when I have had to tell trainees to stop using words like "here" and "this" as their anchor text.
For example, I see most using, "Here is an article that you can read" then they will link their article to the text "here." Or, "This article will give you more details." This is not a good anchor text. I love when your anchor text gives the reader an idea of what they should expect in the article. For instant, you can have an anchor text like "dating tips" when linking to an article such as "First date: The Do's and Don'ts for an awesome experience."
The other thing you should do is add a natural anchor text. I mean, don't just make it look natural, let it be natural! There's a different and I bet you know that.
If your anchor text is natural, Google will help your site to rank. Why? It will aid Google to identify the relevancy of that site. In other terms, if somebody types a keyword on search engine that is found in your anchor text, your page have high chances of out ranking others.
Bounce rate
How often do people leave your site right after accessing it? If they leave several seconds after opening it, something is not adding up. What could be the issue? Several things could cause that. For instance, the fact that they didn't get what they were looking for or they found what they wanted but it is not of high quality plus it is too shallow to give them all the details they want. The other thing could be slow loading speed which we have already mentioned previously in this article.
All these ranking factors may not be easy to implement. But if you are a serious blogger who wants to earn from your site; you definitely have to take things seriously to rank.
You can improve the bounce rate by creating high value content, adding videos in your posts as well as improving the speed of your site.
Age of the domain
The older the domain, the better it is. Why? Google trusts that site. Additionally, bloggers who pay for their site in advance, like say two years upfront, makes Google have trust in their site.
Does that mean that you should worry if you want to start a new site? Not really. The only thing you need to do is implement all the other ranking factors and this will not cause any harm or prevent your site from appearing top on search engine.
The only thing that made me mention this is for you to know that if you buy an old domain; you can do better in terms of ranking.
Site's Reputation
How well do others know your brand name? Do they believe in your brand? Do they leave good reviews? Answering all of these questions helps you to know if your brand name is good.
I have heard so many people (both trainees and clients) giving me good reviews after ending the contract with them.
Currently, my site has several five stars! What does that tell you? People believe in me and my services. Don't forget, currently, my site is only one year old! How much more would you boost your site's rankings just by adding links to brands that are known worldwide?
Wouldn't that give you an automatic boost in ranking? Definitely, it would.
Social shares
If you can share your site's content on your social media or have others share it because they loved it; it may be quite difficult to rank.
Add social media buttons on your site so that every time you publish new content, you can share it with the world. It is after you share your content that you make people know your brand. If they love it, they may feel compelled to share it with their friends. It becomes a win-win game at the end of it all. So, the numbers of shares your content has as well as likes are ranking factors that Google won't ignore any time soon.
Not only that, but social media also increases the site's conversation rate. You've, therefore, got to make use of social media.
However, there is one major trick when it comes to the shares. That is, Google is keen on who is sharing your content.
In a nutshell, if you get influencers who can share your content, the better. Think of it this way. What happens if a president who is highly esteemed by the people endorses a certain politician vying for a certain political seat? Don't people vote for that person? In the same way, if influencers share your content, Google begins to trust your site; thus, ranks it. That explains why you need to hook-up with great influencers.
The Parting Point
I may not cover all the ranking factors in this article. But you can be sure of this one thing, implementing all of the above things will helps your site's rankings.
At times, it may take a while. Don't give up. Keep doing it. Persistence will cause the results to manifest within a short time.
If, however, you have a new site and don't know how to go about all that I have discussed in this article, why not contact me?
We can do this together.
Also, why don't you tell us if you have tried to apply the above factors, and which one worked better for you. You may also add another one if I have not included it in this post.
Feel free to do so in the comments section.