Kenyan online surveys have been on the pick, and the need to make extra money has prompted many to do them. Moreover, this is an easy way of making cash fast. You see, things are changing and most companies prefer placing their surveys online than taking the traditional survey that is tedious and time-consuming.
Following this, I will discuss Kenyan surveys that will earn you cash instantly.  
To begin with, you need to understand what surveys are and how to work them out. First, a survey company prepares a questionnaire on a commodity from a company they intend to collect data for. After that they place it online ready for answers.
Eventually, they earn from doing this and they use a part of the pay to reward you for filling the questionnaire on their behalf.
Disclaimer: I would NEVER recommend doing surveys so as to make a living. Instead, I would recommend that you do real online jobs, earn money online and get paid through mpesa!
Are You A Kenyan? Here Are The Most Reputable Online Surveys
Despite the availability of many unscrupulous Kenyan online surveys, there are still legit companies. For example, we have Triaba Kenya, MOBROG, PaidViewPoint, Clear Voice survey, and iPoll.
Let me discuss them and show you how to gain from them. So, keep reading.
Triaba Kenya
Triaba Kenya is among the Kenyan online surveys that can help you make extra cash. However, you earn little and surveys are at the same time few. What more, their questions are well framed so that you answer them with ease. Eventually, you take less time for each survey you do there.
The other good thing with Triaba is that you can access surveys immediately you sign up with them. Not only so, but you can earn up to $3.25 for every survey you finish. The minimum withdrawal amount is $10.
Go An Extra Mile With The Triaba App
To make more than the ordinary surveyors in Triaba Kenya, you need OpinionApp. In short, download the app from their panel and install it in your system. It gives you entry to further surveys. The more checks you finish, the more the earnings.
Other than the normal samples, you receive tips from survey competitions. Soon, you can pocket $300 if you emerge the ultimate winner.
In fact last December, Tom Okumu and Elizabeth Kinuthia from Kenya won $10 each from the competition. Indeed, they would have pocketed $300 had they made it at the top positions.
That's fantastic, right? You can also join them if you love doing Kenyan Online surveys. Do you have some cash and want to withdraw? Simple. Redeem your payment via PayPal.
Pros
They guarantee you money after every sample.
You can take the job from any geographical area provided you trace up with them.
You do the task at your own pace and time.
Cons
Triaba Kenya has fewer survey jobs available compared to some other Kenyan online surveys.
You have to be 16 and over to sign up with them.   
MOBROG Kenya
MOBROG Kenya handles market analysis and scientific reviews. Sign up with them, answer questions and get started. That is why they need your opinions to improve their commodities but, you will need to have a PayPal account since that is what they use to pay.
However, their pay is between $1 and $3 for each short survey.
MOBROG firm always tells you in advance the amount of time a survey takes. Also, they promises to maintain your privacy 100 %. After you successfully complete the science and market research surveys, they will release your pay.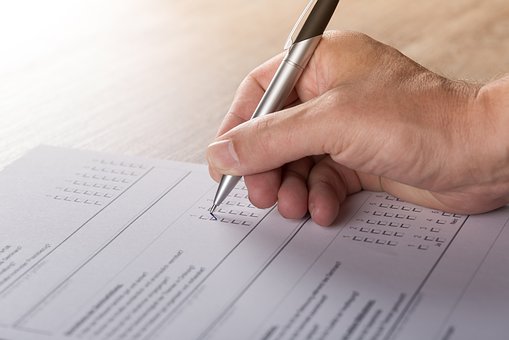 It has been noted that, MOBROG Kenya is among the best legit online Kenyan survey firms that pay every single coin they owe you. But remember, honesty is key when you take part in their surveys.
Pros
They have a MOBROG App that works on Smartphones. So, you can do your surveys anywhere with the help of your mobile phone.
MOBROG tells you the time a survey takes and the amount they pay. You can then, take a survey that pleases you.
Cons  
You cannot do surveys if you are below 18 years.
PaidViewPoint
PaidViewPoint is also among the most reliable survey companies not only in Kenya but also in many parts of the world. They have a presence in South America, Asia and also in many parts of Africa.
One of the reasons why PaidViewPoint has remained most sought after in Kenyan online surveys market is that they have regular surveys which allow participants to earn more.
The trait surveys available on the platform is also another favorite among many users. You see, it allows you to gradually grow your earnings to levels where you can command more in terms of earnings per survey.
Users who reach a Traitscore of 9000 get to have more surveys per month and are paid more for every answer they give.
Plus, you can earn on PaidViewPoint by referring friends to sign up and become active members.
So, why don't you consider using this link to do their surveys and refer others, too?
Clear Voice Surveys
The clear Voice Surveys are a part of the worldwide renowned company, Clear Voice Research. In fact, they not only take part in online Kenyan surveys but also in other worldwide surveys.
It is, therefore, one of the best companies to take part in if you want your ideas concerning different products and services to be heard globally and get paid for doing it.
If you sign up to become a member of the Clear Voice online survey platform you get different types of opportunities. They range from doing online surveys, taking part in focus groups online and also product testing.  
iPoll
This is one of the most reputable companies. Why? By signing up on this site you automatically get $5 into your account.
The company offers online surveys through a mobile App. Alternatively, you can do surveys on their website.
After completing a survey, iPoll members can quickly get their payments via PayPal, as credits on Travelocity, e-vouchers on Amazon, gift codes on iTunes, donations to your preferred charity or even paid directly to your visa card. 
Where Do You Start?
A survey company invites you via email to take the surveys once you subscribe with them. To get started, you fill the survey form of your interest with honest answers, forward it to them and wait for your money.  
However, for a steady work and cash stream, take surveys from several companies.
Benefits of Taking Kenyan Online Surveys
You can do them anytime anywhere even through your mobile phone.
Online surveys are cost-effective as no money is spent on paper, postage and printing.
Kenyan online surveys cover a wide range within a short time, hence dependable on giving data that is more correct within a short time.
Anonymity maintains the respondent's privacy. This is crucial as the respondent makes an independent opinion and takes a break when on leisure time. With confidentiality assured, the respondent genuinely responds.
Online surveys are flexible in design. The company can ask several questions depending on the information they need. There is also the skip navigation meaning that the respondents can skip any question where they have no idea or feel uncomfortable answering.    
Nevertheless, you need to know that people know that everyone loves to make money fast. They, therefore, will try to scam people online. That is why you need to be able to sport a scammer before they scam you.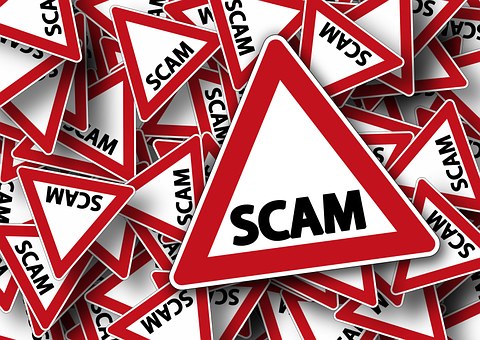 Consequently, you can opt to read reviews on their site, look for their social media presence, and get to know what people are saying about them.
How Do You Spot A Scam?
Some companies may ask you to click on some other links promising a once $50 pay. This may be a red flag. Be alert. You might chase money for a long time only to find out that it was a Scam. Take precautions.
To reach as many respondents as possible, firms prepare free to answer questionnaires. Therefore, if asked to make payments to take a survey, or for registration, run!
A survey company may ask you to download an app before they give you work to do. Some may be legit but there may be serious consequences of downloading those Apps. For example, your personal data may be in danger henceforth since they will access all your personal details. Therefore, even if you need to make extra money, it's good to be careful when doing Kenyan online surveys. In fact, even your computer may become compromised. So, be sure you know the company or trust them before you download their apps-if you must.
A survey company may ask your gender, age, residence, your favorite yoghurt taste, the worst nightmare you ever had while in school, but should never ask you to give them your email passwords, bank, insurance, debit or credit card details. If you find such a firm with probing questions, sign off and unsubscribe from them immediately. In this situation, unsubscribe immediately.
Taking surveys is not a get rich quick system. Therefore, if a survey promises abnormal returns for just taking a single survey, be alert. Promising you $50 for a single survey is likely to be Scam.     
Can Kenyan Online Surveys Pay Your Bills?
Survey income will only supplement your income. You can earn somewhere around $0.5-$5 per survey. That clearly means you cannot depend on them for bills. However, this is not a fixed amount. Why? Several factors determine what you are to earn from surveys each month.
To be exact, here are the factors that determine how much you can make from Kenyan online surveys.  
The complexity of a survey and the time to complete will determine how often you are paid.
The number of surveys you take is also a pay determinant. The more the surveys you take, the more the pay.  That's a two way traffic, right?
Suppose that the commodity the company is dealing with is of high value, for instance, medicine, your pay may also be high. This is because the company's central commodity value is likely to affect a company's budget positively or negatively.
How Do You Get Paid?
First, you need to know that online Kenyan survey payment methods varies. Thus, you should know the method of payment a company uses before taking a survey.
Compensation methods on surveys may include:
Hotel and Amazon e-vouchers, iTunes gift codes, and Travelocity credits.
Your account debited with cash using PayPal, bank check, or credit card. (Incase you do not have a PayPal account, you can learn how to create a PayPal account in Kenya)
You may win charity sweepstakes or airtime.
They may issue you a certificate.
Pay you through M-Pesa.
Reward you with points. As a matter of fact, you can request for a check or a given commodity when you reach a set number of points.
In Conclusion
To sum up, Kenyan online surveys involves signing up with a survey company, answering questions prepared by a survey firm for a pay or at times, gifts. Some companies will give you gifts during sign up or after. The involved firm uses the collected data to make improvements on their products and services.
Despite the fact that, Kenyan online surveys may not earn you much, the little you get will supplement your salary.
Furthermore, instead of just watching precious time go to waste doing nothing, why not do surveys?
Finally, if you feel that these surveys aren't giving you enough yet you want to work from your home and earn money online, you can download several mobile apps to help you make extra cash.