It takes hard work, time and money to publish content on a site. While everyone knows this, Some people are too lazy to toil. That's why you can expect to wake up one morning and find your content on someone's website. Content theft happens daily.
So, what is content theft? It is the act of someone stealing your content and publishing it on their site or sharing it on social media without your approval.
Firstly, you need to know that what the person has done with your content is illegal and copyright laws are there to keep your content safe. You, therefore, need to take swift action to have that content deleted from that site.
In this article, I will help you to know how to deal with cases of content theft.
Nevertheless, you don't want to wake up every day to deal with content theft cases, right? I will, therefore, also tell you what you need to do to avoid such instances in the future.
How to Know If Someone Has Stolen Your Content
Copyscape
Are you a blogger with several websites? Well, it is quite challenging to know when someone steals content from you. Nevertheless, there is a way of identifying if someone else has stolen your content or not.
By using Copyscape, you can identify any of your content that has been re-posted without your permission.
You only need to type your website's URL on Copyscape so that it will search for any of your content that is re-posted on the web.
However, you need to know that free software isn't always reliable. So, if you need good results from Copyscape, go premium.
Steps To Take When Someone Steals Your Content
Take A Picture
Every illegal action needs proof that it is indeed unlawful. Without evidence, you cannot convince anyone that what you are saying is true.
Therefore, if you need anyone to believe that you are a victim of content theft, arm yourself with some screenshots of your content and the day you did publish the content on your site.
How do you contact the owner of the site? You need to look at the website for contact details. That can be an email address or a phone number. But why do you need to contact the site owner while what they have done is illegal?
Let me explain.
You see, most site owners hire content writers to do the work for them. As a result, one may hire a lazy writer who doesn't want to do any research, so they end up copying and sending content from other sites and submitting to the site owner (client) as if it's their work.
As you know, most site owners are busy people who may have little or no time to go through the content to verify if it is plagiarized or not.
In fact, some hire bloggers to publish the content for them. This way, the owner of the site may not be aware that the content is not originally theirs.
Contact The Owner Of The Site
So, before you take any legal action against content theft, it's wise to contact the owner of the website to be sure that they are not aware of the issues pertaining to that content. They should, however, remove that content from their site after you contact them. Otherwise, they can update the content by giving attribution by adding links back to your site.
What about if they are not willing to remove the content from the site?
Get In Touch With The Web Host
Some people can be difficult to deal with and the only option to deal with such folks is to seek help from higher authority.
Therefore, get to know which is the company hosting that site. How do you know who the hosting company is?
Type the URL of the website you are accusing of content theft in the WhoIsHostingThis.
The good thing about reaching out to the hosting company is that they may probably pull down the entire site of the culprit.
Stolen Content On An Article-Sharing Website
Writers with no sites also steal content to make a name for themselves. For instance, you can find part or the entire content republished on Thrive global, Hub pages, medium.com, Ezine and the like.
 They do this because they know that even when accused, they will not suffer severe repercussions since they have no website to lose. This is because even after contacting the administrator, the only possible outcome is having the content deleted and his account closed. Most believe that before they are accused of content theft, they will have got some clients. That's a foolish way of doing things, right? Avoid it!
File A DMCA Complaint
Some folks will still rank on top of Google using your content. Such folks need to know that there are several reasons they should not steal someone's content. Some do not know that is is illegal to copy content. Whatever the case, it is painful, and action needs to be taken against such to teach them a lifetime lesson.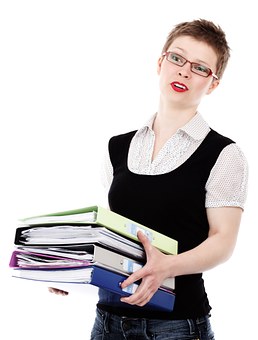 Google is strict on matters content theft. This is what I mean. If a website has been stealing content, filing a DMCA complaint will either have the site penalized or banned entirely. By doing this, you will solve a problem not only at hand, but also possible content theft in the days to come.
Therefore, if you apply all of the other ways without succeeding, it's time to take another action. Submit a DMCA (Digital Millennium Copyright Act). This is a letter to prove that you are the owner of the content and the accused site ought to delete that content with immediate effect.
Now, anyone that has had someone stealing their content can tell you that it is not that easy thing to do. It's time-consuming as well as annoying. Bearing that in mind, you need to seek ways to prevent content theft.
Nevertheless, as I pointed out previously in this article, some people are too lazy to "plough" so they will wait until you have done the hard work so that they "eat" where they did not plant. That being the case, it is close to impossible to prevent content theft 100 percent. The good news though is that you can minimize such cases by doing the following.
You can also read on how to work from your home and make money online.
How To Prevent Or Minimize Content Theft Before Hand
Google Alerts Content Theft
Google alerts is one fast and excellent way to prevent or know when someone steals your content. Why? By allowing Google Alerts to send you alerts, you get alerts in your email anytime a predefined keyword is included somewhere on the website.
To successfully get this Google alerts, you will need to create a Google account so that you can proceed to create a Custom Google Alert. How do you proceed from there to verify if you are a victim of content theft?
Go to Google Alerts so that you can search for any duplicate content from any site you could be suspecting.
Copy some content from your site and paste it on the Google alerts. You will need to see the results and the only way Google can contact you is via your Email. So, be generous by giving your Email address.
Better still, you can allow Google to be sending you notifications anytime you feel appropriate.
Configure Your RSS
By configuring your RSS, you protect your content from content theft up to a certain percentage. The reason I say up to a certain percentage is that you cannot wholly use RSS to stop lazy people from stealing your content. Nevertheless, that doesn't mean you ignore RSS configuration. No, it is crucial.
So, how does this RSS help you?
When a writer or a blogger steal some content from your site to use it elsewhere, your original content link is also reposted. That way, anyone will get to know that that is your work and not some other people's work.
Adding Watermarks to Your Images
You need to know that people will not only steal content, they will also steal images especially if they are attractive. And while you may not stop image theft, you can always minimize it.
How do you achieve that? You accomplish that by adding a watermark on all of your images in your site. Since it is not possible to get rid of the watermark, the people seeing the photos on other sites can identify that those images are yours. That is possible if the watermark has your name or the name of your website.
Take this home; only the original owner of the content understands the pains, cost, and hard work behind every content on the website. It is, therefore, hurting to see anyone copying content and assuming that it is their content without attributing it to you. Take every action you need to take to have such content removed from such sites.
Time is expensive, and you need to ensure that you do not waste it by trying to follow up content that is originally yours. Therefore, take the right measures as discussed in this article to prevent content theft.